08 Feb

SAVE THE DATE! European Conference on Preventing Polarisation & Violent Radicalisation, 26-29 April 2021

We are please to inform you that it is the first time that six ISF-P European Commission funded projects under the same "Radicalisation" line will organize a Joint Conference in 2021!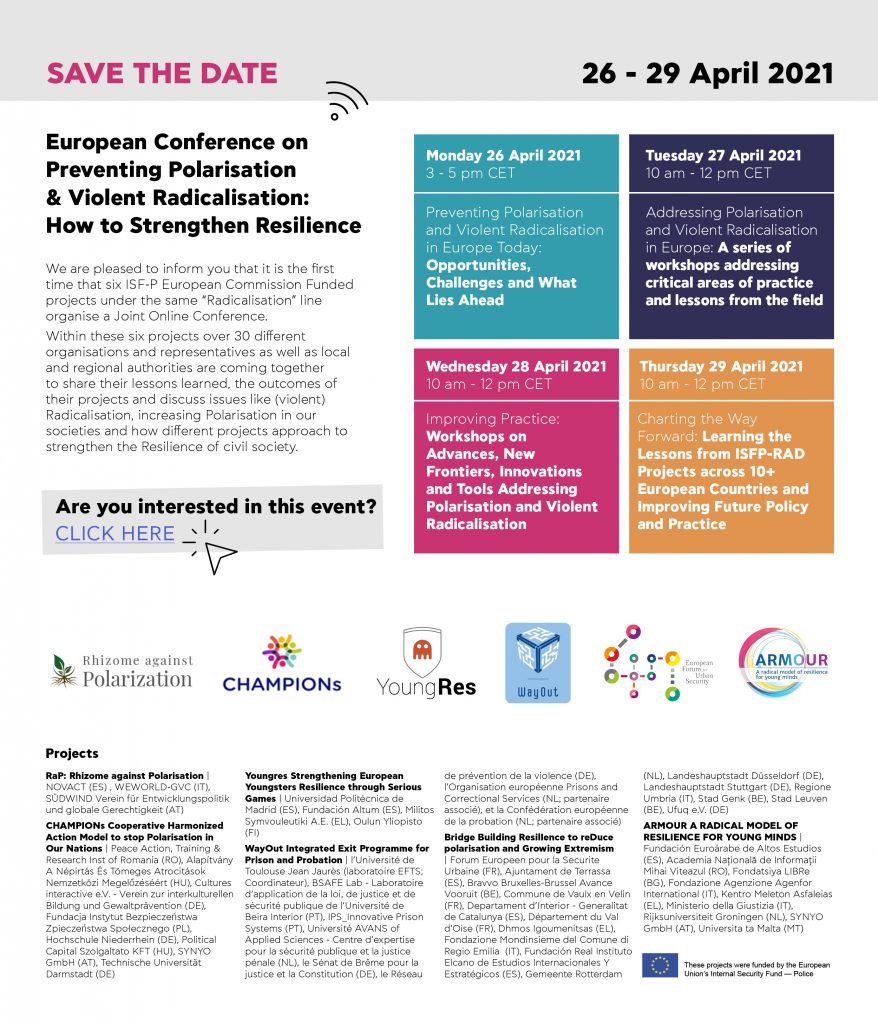 Within these six projects over 30 different organisations and representatives as well as local and regional authorities are coming together to share their lessons learned, the outcomes of their projects and discuss issues like (violent) radicalisation, increasing polarisation in our societies and how different projects approach to strengthen the resilience of civil society!
What to expect?
26 April 2021, Preventing Polarisation and Violent Radicalisation in Europe Today. Opportunities, Challenges and What Lies Ahead
27 April 2021, Addressing Polarisation and Violent Radicalisation in Europe: A series of workshops addressing critical areas of practice and lessons from the field
28 April 2021, Improving Practice: Workshops on Advances, New Frontiers, Innovations and Tools Addressing Polarisation and Violent Radicalisation
29 April 2021, Charting the Way Forward: Learning the Lessons from ISFP-RAD Projects across 10+ European Countries and Improving Future Policy and Practice
Are you interested in this event? Sign up here!
Stay tuned for more details!